April 7, 2023 - June 30, 2023 11:44 am
Tulsa, Oklahoma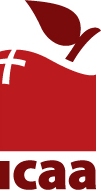 The 2023 ICAA Accreditation Training will be held on Thursday, June 29, 2023 at 8:00 am to 4:00 pm with registration beginning at 7:30 am.  The conference will be held in the CityPlex Towers located across from Oral Robert's University Campus.
Address:
CityPlex Towers
2448 E 81st Street
Suite 600
Tulsa, OK 74137
(Directions: Tower 60 – Main Lobby Elevators1-11 – 6th Floor)
The ICAA Accreditation Training is a helpful event for schools interested in joining ICAA, those who are new to ICAA, and for schools who are required to host an ICAA External Review visit within the next two years. This training has been constructed so that each attendee will gain a greater depth of knowledge within the ICAA protocols, standard, and assurances, and an understanding of how to meet the requirements of the accreditation process. Attendees will also leave with an understanding about collecting and organizing evidence that informs evaluation. Whether you are new to ICAA or have been acquainted for some time, make plans for you and your team to attend this training to gain further knowledge on ICAA policies, procedures, and practices. This event will not only offer tools to be better prepared for an upcoming site visit, but it will also offer strategies to help your school develop a culture of continuing improvement.
The cost for this training is $50.00 per person. Lunch is included.
Registration can be found below and is required.
ICAA Accreditation Training