The Oral Roberts University Educational Fellowship (ORUef) is a professional service organization dedicated to serving Christian schools. With headquarters in Tulsa, OK, ORUef serves Christian schools both in the United States and around the world. ORUef provides support services, collaboration, and networking opportunities for Christian preschools, elementary, and secondary schools.  We are leaders in school improvement and program development worldwide.
ORUef seeks to instill within member schools an enthusiasm to be responsible and reputable leaders in the field of education: professionally, academically and spiritually. Our goal is to strengthen Christian school leaders who appreciate the friendly exchange of ideas and dialogue among school leaders, teachers, and staff. Membership is open to all interested Christian schools who subscribe to the Purpose of the Fellowship and the Statement of Faith.
ORUef exists to serve schools and educators around the world, strengthening their generational impact spiritually, professionally, and academically by providing continuous spiritual development, resources for high academic quality, third-party validation and credibility, and financial stability all through the lens of a school's mission and vision.
ORUef was established in 1983 by Oral Roberts University (ORU) to provide services to PK-12 Christian schools, especially those with a Pentecostal/Charismatic distinctive. At that time, there were no other associations that provided services specifically to that part of the PK-12 Christian school community. While incorporated separately from Oral Roberts University, ORUef works closely with the university's College of Education, who help to provide consulting services and professional development.
From its humble beginnings Oruef has grown to a membership of 100 Christian schools in 18 states and 12 nations, serving over 25,000 students as we continue to grow!  Now is a great time to be a part of what God is doing in our schools.
Chris Belyeu
Executive Director
Chris Belyeu is new to the position of Executive Director for ORUef and ICAA, but he is not new to the organization. Many of you know that Chris previously served from 2002-2016 as the School Administrator at Family of Faith Christian School in Shawnee, OK. During this time, Chris served on ICAA US and international accreditation External Review visits, served on the Commission for Accreditation, and served on the ICAA Board of Directors. From 2016-2019, Chris served as the Assistant Secondary Principal and Director of Fine Arts for Cornerstone Christian Schools in San Antonio, TX. In 2019, Chris transitioned to Trinity Christian Academy in San Antonio as the Head of School through May 2022 when he became the Pastor of Christian Education at the school's sponsoring church. More recently, Chris has served as Assistant Director of ORUef and ICAA since January, receiving mentorship from Dr. Peal.
Joy Lin Hall
Assistant Director
Coming Soon
Karen Paul
Office Manager
Coming Soon
What our members are saying
VFCA has been a member of ORUef since 1988. Our involvement in ORUef has propelled our school to be better academically, professionally, and spiritually. It is truly a partnership that we cherish.

Patti Simon, Administrator
Member
ORUef has been influential in raising the level of education in our staff, which has resulted in a more creative and effective learning environment in our schools.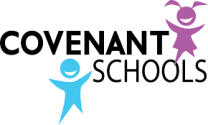 Patricia Losey, Administrator
Member
The greatest thing about ORUEef is the relationships which are forged with other Christian educators. There is nothing more encouraging than an unexpected email from another Christian educator letting you know that their school prayed for your school today.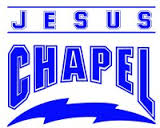 Alba Wilcox, Administrator
Member